Our Company
Genomma Lab Internacional S.A.B. de C.V one of the leading pharmaceutical and personal care products companies in Mexico with an increasing international presence, develops, sells and markets a broad range of Premium brandend products, many of which are leaders in their categories.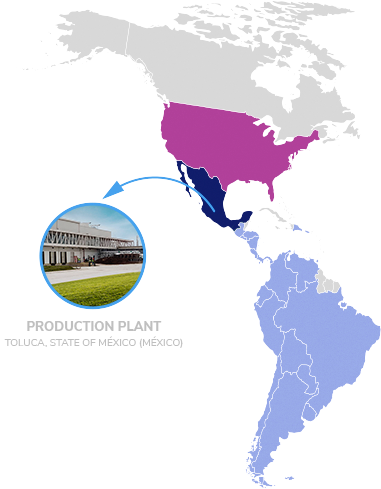 Sales 2022 (MXN mm)
$16,820
(OTC: 58%2, PC: 42%3)
1As a percentage of FY 2022 consolidated sales, 2Over The Counter, 3Personal Care
Mission
To improve and preserve the health and well-being of our customers through innovative, safe and effective products, providing development opportunities to our collaborators, profitability to our shareholders and positively impacting our community and environment.
Vision
To be the leading company in the pharmaceutical and personal care products markets in which we are active; and to be recognized for our positive impact on the health and welfare of people, communities and the environment.