"Empower people
to have amazing health and wellness"
A Message from
OUR CHAIRMAN
4Q 2018 Earnings Call Advisory
"Genomma Lab is committed to enriching the well-being of our society by improving life quality of the consumers of our products via the investigation and analysis of the optimal ingredients for the development and commercialization of our personal care and OTC pharmaceutical products, and in so doing, generating the maximum levels of profitability possible for our investors."
Lic. Rodrigo Herrera Aspra
Chairman of the Board
Company
Genomma Lab Internacional, S.A.B. de C.V. is one of the leading pharmaceutical and personal care products companies in Mexico with an increasing international presence. Genomma Lab develops, sells and markets a broad range of premium branded products, many of which are leaders in the categories in which they compete in terms of sales and market share. Genomma Lab relies on the combination of a successful new product development process, a consumer-oriented marketing, a broad retail distribution network and a low-cost, highly flexible operating model.
Mission
To improve and preserve the health and well-being of our customers through innovative, safe and effective products, providing development opportunities to our collaborators, profitability to our shareholders and positively impacting our community and environment.
Vision
To be the leading company in the pharmaceutical and personal care products markets in which we are active; and to be recognized for our positive impact on the health and welfare of people, communities and the environment.
Values
Integrity
Sustainability
Innovation / Creativity
Efficiency / Effectiveness
Teamwork
ABOUT US
LatAm

48.4%

of net sales
Mexico

40.7%

of net sales
USA

10.9%

of net sales
Brands

35 +

Points of sale

270,000+

19

Countries
Production facilities

1

781

Employees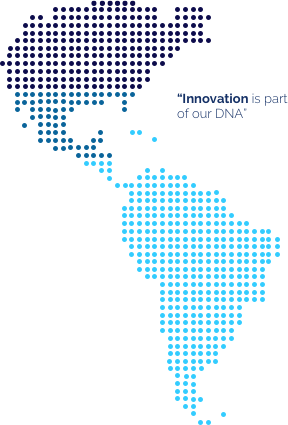 LTM as of September 2018.
HISTORY
CORPORATE
GOVERNANCE
Board Of Directors And Committees
Rodrigo Alonso Herrera Aspra
Chairman
Scott R. Emerson
Independent Board Member
Jorge Ricardo Gutiérrez
Independent Board Member
Juan Alonso
Independent Board Member
Héctor Carrillo González
Independent Board Member
Javier Vale Castilla
Independent Board Member
Ignacio González Rodríguez
Independent Board Member
Juan Carlos Gavito Aspe
Independent Board Member
Sabrina Lucila Herrera Aspra
Propietary Board Member
Carlos Vara
Independent Board Member
Burkhard Wittek
Independent Board Member
Management Team
Jorge Brake
Chief Executive Officer
Antonio Zamora Galland
Executive Vice-President and Chief Financial Officer
Marco Sparvieri
Executive Vice-President of Global Sales
Santiago Vélez Peláez
Mexico Country Head and Vice-President of Manufacturing
Alejandro Bastón Patiño
Vice-President of International and Sales Development
César Jaramillo
Executive Vice-President of Marketing
Auditing and Corporate Practices Committee
Jorge Ricardo Gutiérrez Muñoz
President
Juan Carlos Gavito
Héctor Carrillo González
Juan Alonso
SUSTAINABILITY
2017 SUSTAINABILITY REPORT
Sustainability website

FINANCIAL INFORMATION
PROSPECTUS
"LAB B" Stock Information
Analyst Coverage

Contact
In compliance with articles 70 and 75 of the General Regulations applicable to Issuers and other participants in the Securities Market (the "General Regulations for Issuers"), we inform our investors that regarding any questions related to the documents and information referred to in articles 61, 69, 73, 84, 84 bis and Titles Fourth and Fifth of the General Regulations for Issuers, you can contact our Investor Relations department:
Investor Relations
Corporate Offices

Samara Building

Antonio Dovalí Jaime #70, 2nd Floor

Tel. (55) 50810000